Digital Happiness Games Studio is an independent 3D games studio based in Bandung, Indonesia. The studio was founded in the middle of 2011.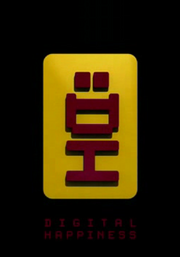 Digital Happiness was founded at 2011, when Rachmad Imron met Vadi Vanadi. They both shared their love for video games and decided to develop a game together. A design consultant and animation company, Iris Desain formed Digital Happiness as its gaming development company.
In a relatively short period, Digital Happiness has grown and established itself on its own. What was a 4 man operation has now expanded into 20. Though it will still be a long road ahead. The company is now more optimistic than ever.
Rachmad Imron - The founder of Digital Happiness
Vadi Vanadi - The co-founder of Digital Happiness
Dwi Arief Irawan
Sukmadi Rafiuddin
Dito Suwardita
Tinton Ahmad
Mega Dirgantara
Bangbez
Amiruddin Mastura
Erwin PS
Gilang Guitarna
Tri S
Adithya Wibisana
Pratama Kusuma
Rivaldi Rachman
M. Rizkan
Filberto
Dira Augusta
Chita Anindia
Yogo
M. Fadli
Adi Dharma
Henny Rahmawati
Ad blocker interference detected!
Wikia is a free-to-use site that makes money from advertising. We have a modified experience for viewers using ad blockers

Wikia is not accessible if you've made further modifications. Remove the custom ad blocker rule(s) and the page will load as expected.